Tak jak zapowiadałam postów kosmetycznych będzie trochę mniej, ale informacji w nich będzie dużo więcej.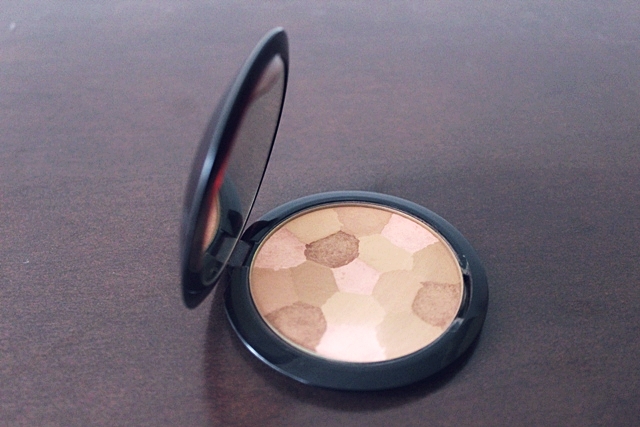 Guerlain, Terracotta, Light Bronzing Powder
Zacznę mocnym uderzeniem – to pierwszy bronzer, którego użyłam więcej niż jeden raz. Do tej pory każdy inny był dla mnie po prostu za ciemny. Długo szukałam czegoś, co pomoże mi rozświetlić kości policzkowe, a nie będzie typowym rozświetlaczem z milionem drobinek, które świetnie wyglądają odbijając się w letnim słońcu, ale jesienią już niekoniecznie. Lecąc do Gdańska jeszcze w wakacje zobaczyłam, że ten kultowy bronzer jest teraz w wersji Light i bez namysłu go kupiłam. Pierwsze kilka tygodni chodziłam dookoła niego trochę niepewnie, ale po dwóch miesiącach użytkowania mogę śmiało powiedzieć, że ten produkt to geniusz. Ma w sobie coś z różu, coś z rozświetlacza i coś z bronzera. Na twarzy jest niewidoczny, a pięknie ją rozjaśnia. Mam go na kościach policzkowych, czole, brodzie i nosie  na tym zdjęciu (zdjęcie zrobione jest przez szybę i nie było poprawiane w żadnych cudownych programach).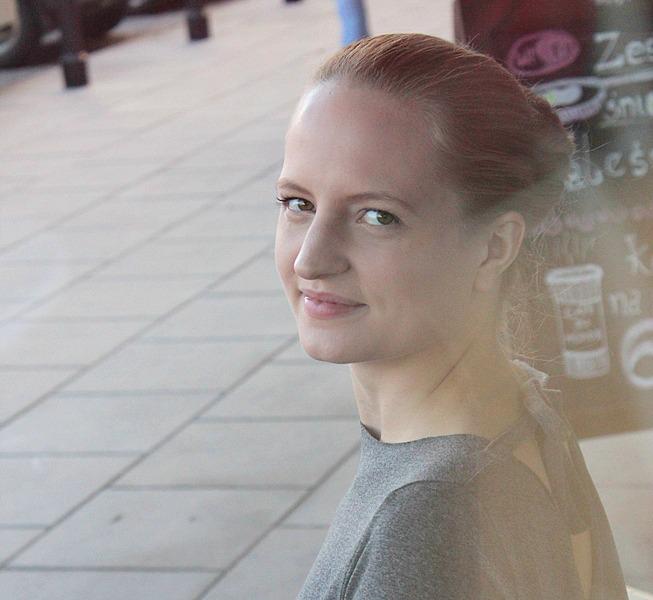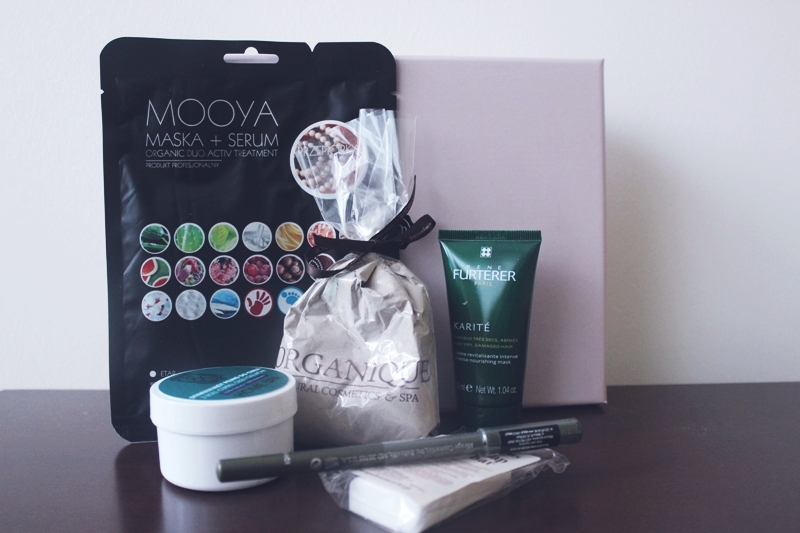 Październikowy Glossybox
Świetna opcja z domowym SPA, bo jesień to taki czas, kiedy wypadałoby się przejść do kosmetyczki, ale niiiikoooomu się nie chce, bo pada, wieje, zimno itp. Ja swoim pudełkiem zaczęłam się bawić dopiero po powrocie z Blog Forum Gdańsk, ale już zdążyłam totalnie oszaleć na punkcie maski do włosów Karite od  Rene Furterer. Jest absolutnie cudowna. Wystarczy ją trzymać minutę na włosach i działa. Serio! Nie wiem, co się dzieje po 5-15 minutach (czyli tyle ile trzeba trzymać wg opakowania), obstawiam że włosy zamieniają się we jedwab.
Jutro zabieram się za testowanie glinki i maski i na pewno dam znać jak się sprawdziła. Resztę kosmetyków, które były w pudełku macie tutaj. A ja tymczasem muszę się przyznać jak padłam ofiarą własnego marketingu na blogu. Gdzieś chyba w czerwcowym pudełku była próbka tuszu do rzęs. Jakoś niespecjalnie byłam do niej przekonana, więc przekładałam ją całe wakacje z jednej szafki do drugiej, aż skończył mi się mój własny tusz do rzęs i nie miałam wyjścia.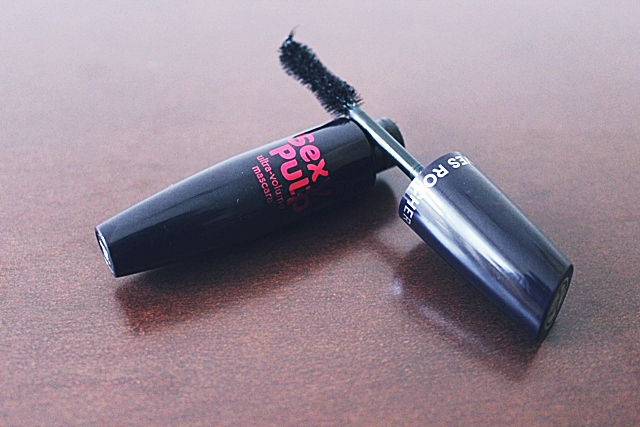 Yves Roscher, Pogrubiający tusz do rzęs Sexy Pupl
Jak same widzicie, nazywa się strasznie. Ale jest boski! Po skończeniu miniaturki z Glossyboxa zdecydowałam się pójść do Yves Roscher, chociaż nie byłam tam sto lat i kupić cały produkt. I weź tu człowieku pisz bloga. Na tym zdjęciu wyżej, też mam ten tusz. Tuszuję tylko górne rzęsy, więc na dolnych nie macie czego szukać;) Z efektu jestem bardzo zadowolona – to chyba pierwszy tusz do rzęs, który ma w nazwie pogrubiający a nie skleja rzęs. Mam tylko jedno zastrzeżenie, a właściwie takie luźne pytanie – nie myślał nikt nigdy nad zmniejszeniem szczoteczek w tuszach do rzęs? Bo wydaje mi się, że tą miniaturą z Glossyboxa malowało mi się troszkę wygodniej i dokładniej.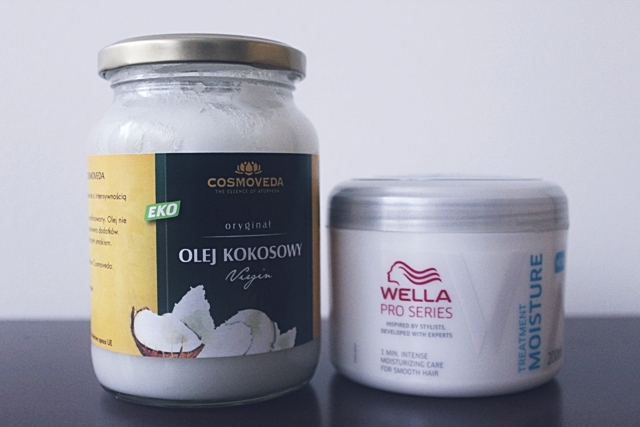 Cosmodeva, olej kokosowy
Wella Pro Series, Treatment Moisture
Zanim oszalałam na punkcie maski Karite, musiałam szybko oszaleć na punkcie inne maski, bo ten wstrętny olejek kokosowy wysuszył mi włosy bardziej niż dekoloryzacja. Nigdy tego nie kupujcie! Ma się po tym tak sianowate włosy, że głowa mała i wcale nie pomagało nakładanie kilogramów odżywki po fakcie. Uratowała mnie maska Wella. Co ciekawe jest ona dostępna po prostu w Rossmannie. Kosztuje ok 16 zł, a jakością dorównuje profesjonalnym kosmetykom z salonów, które kosztują same wiecie ile. Bardzo polecam. Nadaje się zarówno na noc i bez problemu można ją potem zmyć, jak i na szybkie nawilżenie włosów pod prysznicem.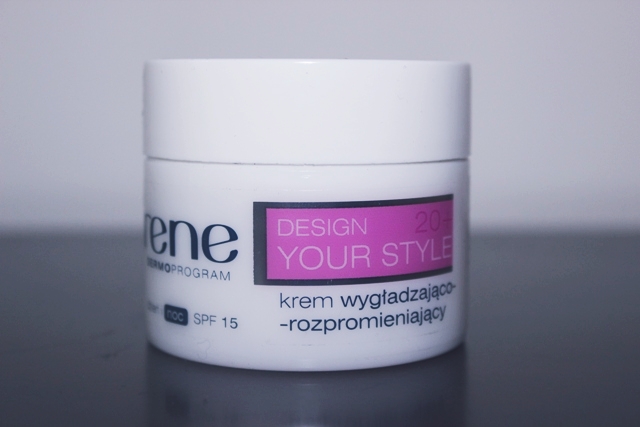 Lirene, Desing Your Style, krem wygładzająco – rozpromieniający
Jak już wiecie z Facebooka jestem fanką tej pianki. Używa jej też moja mama i również jest zachwycona. Krem dostałam od Lirene już dawno, ale niespecjalnie podobało mi się, że jest zarówno na dzień i na noc. Ten sam. Wiecie, magiczne reklamy wmówiły już mi, że potrzebuje miliona różnych produktów. Jednak lenistwo…nie poszłam do sklepu do żaden uzupełniający krem. Pianka zmywa mi z twarzy cały makijaż, używam toniku, nakładam krem i idę spać. Rano wstaję – myję buzię pianką, używam toniku, nakładam krem i idę się umalować. I muszę przyznać, że moja skóra odżyła. Testowałam w ciągu ostatnich kilku miesięcy tak dużą liczbę produktów do pielęgnacji twarzy, że chyba w pewnym momencie przesadziłam. Polecam takie eksperymenty od czasu do czasu. Ja jestem bardzo zadowolona i obiecałam sobie nie testować niczego na sobie aż nie skończę tych opakowań. Poza tym, nie wiem, czego oni tam dodali, ale to najładniej pachnący krem jakiego w życiu używałam. A pianka ma konsystencję i kształt bitej śmietany. Słodkie ;)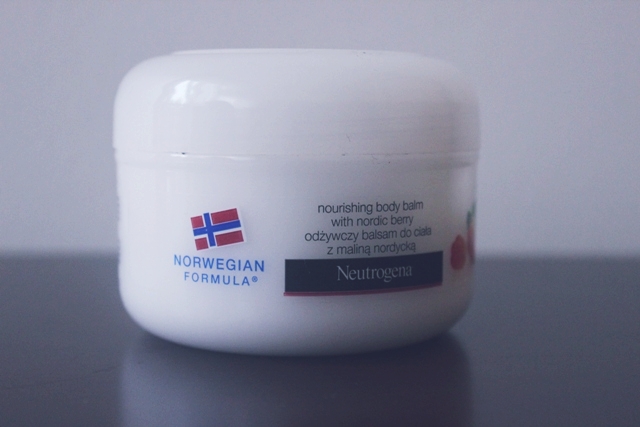 Neutrogena, odżywczy balsam do ciała z maliną nordycką
Ostatni już produkt w tym poście i kolejne wielkie zaskoczenie. Do tej pory nie byłam fanką Neutrogeny. Nawet miałam taką teorię, że ich produkty…uzależniają. Tzn. jeżeli używasz pomadki Neutrogeny, to jest fajnie – usta ci nie wysychają. Gorzej jeżeli nagle przestajesz jej używać, bo gdzieś się zawieruszyła. Skorupa żółwia na wargach gwarantowana. Podobne zdanie miałam o kremie do rąk. Nie wiem, co mnie podkusiło, naprawdę nie wiem co mnie podkusiło, chyba ta malina i kupiłam ten balsam. I jeszcze perfidnie używam go raz na tydzień, bo teraz mam akurat taką fanaberię, że balsamu używam w zależności od zapachu na który mam ochotę. Malina pachnie subtelnie, ale nuta owocu jest wyczuwalna i jest mega przyjemna. Balsam nawilża świetnie i co ciekawe teoria uzależniania go nie dotyczy. A na dodatek jest bardzo wydajny.
Na dzisiaj to tyle, nowej notki kosmetycznej spodziewajcie się w ciągu najbliższego tygodnia ;) A do Was mam prośbę – polećcie mi jakiś dobry produkt prostujący włosy. Mam coraz dłuższe i samo wyciąganie na szczotkę już nie wystarcza, kiedy robi się wilgotno. Istnieje coś takiego, co je dodatkowo ujarzmi?