Podczas mojej wizyty w Trójmieście nie mogło zabraknąć oczywiście najważniejszego elementu – wyjścia na pizzę.
Wspomnienia z nadmorskich pizzerii mam tragiczne. Zaczynając od najbardziej paskudnej na świecie pizzy, którą jadłam w Kątach Rybackich (nazywała się z pieca, a była z mikrofalówki), a skończywszy na sopockiej pizzy twardej tak,  że moja koleżanka nad ranem wzięła dwa kawałki i udawała, że to pałeczki do perkusji.
Cóż. Nad morzem się pizzy nie je, wiem. Je się ryyyyby!
Mimo wszystko postanowiłam się wybrać do Sempre pizza e vino w Gdańsku.
Lokal chwali się, że ma prawdziwą włoską pizzę oraz prawdziwe włoskie składniki i tak dalej i tak dalej. W sieci ma różne opinie. Ludzie głownie piszą, że dobra pizza, czasem że najlepsza jaką w życiu jedli, czasem że najgorsza.
Postanowiłam sprawdzić to w ich restauracji z widokiem na Motławę. Drugi lokal mają na Długiej, a trzeci w Sopocie.
Nie był to najlepszy wybór biorąc pod uwagę pogodę, która była w trakcie majówki, bo okazało się, że w środku nie było miejsc (sobota ok. 14.30). Usiadłam więc z kolegą na zewnątrz i lekko zamarzaliśmy, ale czego się nie robi dla węglowodanów zapiekanych z serem.
Gdyby było chociaż troszkę cieplej to wybór byłby idealny, bo siedziało tam się bardzo przyjemnie.
Niestety na początku zaliczyliśmy małe zamieszanie. Przesympatyczna kelnerka najpierw zapytała czy chcę zjeść krem pomidorowy jako pierwszy, a pizzę jako drugą, potem przyniosła odwrotnie, pytała czy może postawić jedno po drugim, obiecała 15% rabatu…żeby w końcu chyba odkryć, że sama się w tym wszystkim zaplątała. Zabrała pizze i postawiła krem. Okay, dobry ruch. Plus za odnalezienie się w trudniejszej sytuacji.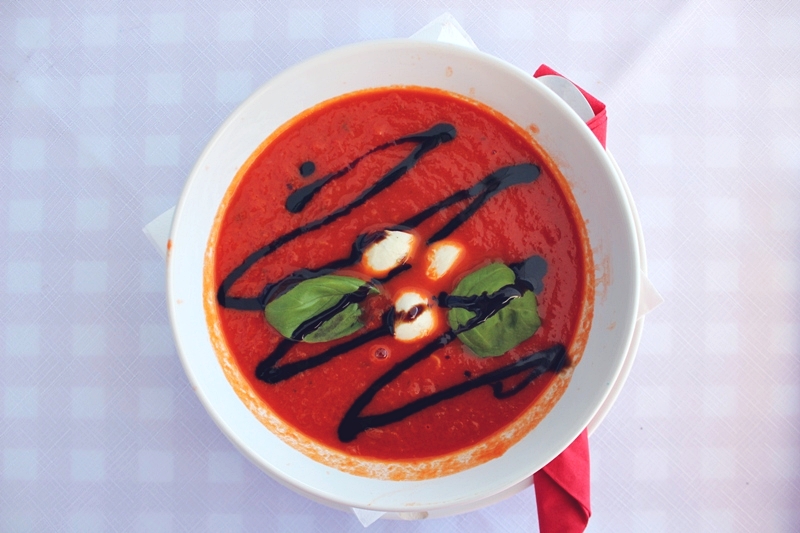 Krem był dobry. Brakowało mi przysłowiowej kropki nad i żeby napisać, że był rewelacyjny, ale zdecydowanie zjadłabym go drugi raz. Nie rozumiem tylko dlaczego dostałam go na nadtłuczonym talerzu. Kolega swój również. Nadal przesympatyczna kelnerka tłumaczyła coś w stylu (nie do końca pamiętam), że nie przyszły jeszcze nowe. Jednak wolałabym dostać ten krem po prostu w miseczce niż w takim talerzu i jeszcze wysłuchiwać wyjaśnień.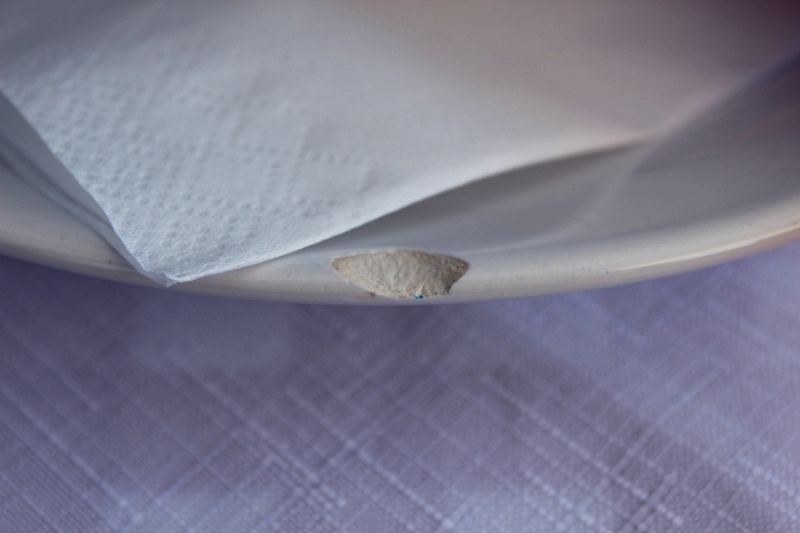 Ale żeby było zabawniej jakoś nie zarzutowało to dla mnie na całościowej ocenie lokalu. Dlatego, że naprawdę nadrobili pizzą. Była cieniutka, przepyszna i z idealną ilością mozzarelli. Zjadłabym ją chętnie jeszcze więcej niż jeden raz.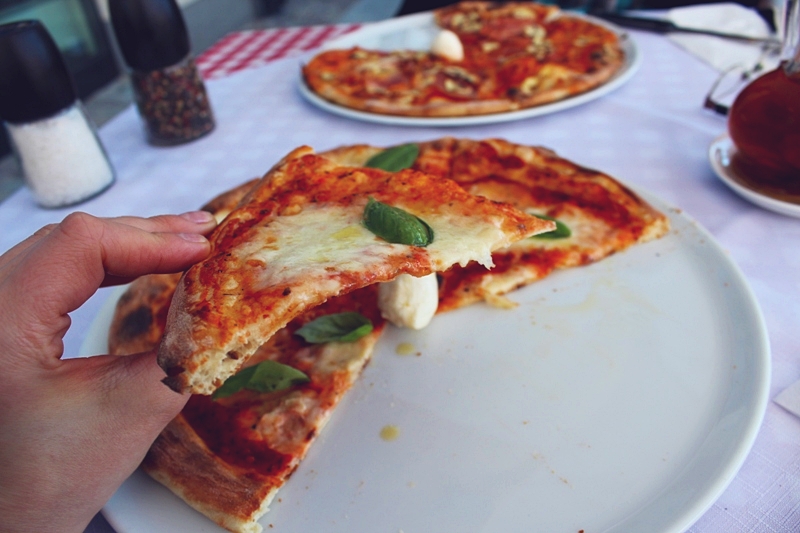 W ogóle bardzo podoba mi się idea Sempre pizza e vino. Przypomina mi opisywaną wcześniej Mąkę i Wodę (chociaż Trójmiasto było pierwsze). W menu mają głownie pizze, około siedmiu prostych przystawek i ze dwa desery. Proste i dobre składniki – to lubię!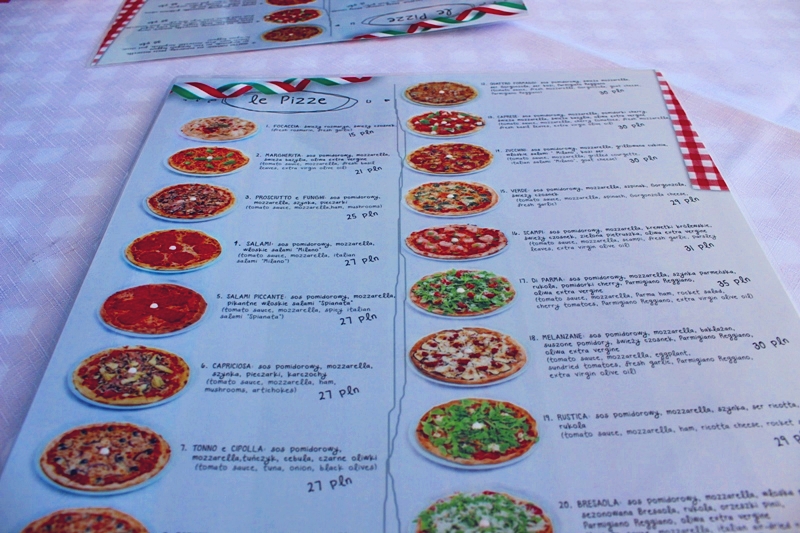 Sempre pizza e vino, Gdańsk, ul. Targ Rybny 11