Niedoskonałości cery spędzają ci sen z powiek? Przeczytaj co z nimi zrobić.
W tym roku moja cera przywitała spadającą temperaturę bardzo niemiło.
Pierwszy raz w życiu zatkało mi pory tak strasznie, że nie wiedziałam co robić. Wielkiej tragedii nie było, bo chodziło jedynie o prawą stronę brody, ale dla kogoś kto nie musiał do tej pory używać korektora to jednak była dziwna sytuacja.
Rozmawiając z koleżankami zauważyłam, że mają podobne problemy. Powracające syfki na brodzie. Ja zdiagnozowałam samą siebie, że zapchał mnie puder, ale niestety za każdym razem kiedy udało mi się załagodzić sytuację po kilku dniach wszystko wracało do poprzedniego stanu.
Z domowych kosmetyków najbardziej pomógł mi peeling Dark Angels stosowany punktowo jako maska. Zmiękczał i trochę zmniejszał syfki. W przeciwieństwie do maści cynkowej i Tribioticu, które w ogóle mi nie pomogły. Próbowałam też na siłę nawilżyć się ogromną ilością kremu Nivea (sposób polecony przez znajomą kosmetyczkę, który działa rewelacyjnie w przypadku podrażnionej cery) – nic z tego. Nadal potrzebowałam czegoś, co pomoże mi się pozbyć krostek na stałe. W końcu wymyśliłam, że wszystko to wina przesuszenia skóry. I jak się okazało wymyśliłam całkiem nieźle.
Ale na początku przysuszyłam się jeszcze bardziej. Oczywiście celowo. Kupiłam Effaclar AI, bo miałam już w domu dwa inne kosmetyki tej firmy i uznałam, że może warto uzupełnić pielęgnację. Całkiem słusznie – wreszcie mniej więcej pozbyłam się tych wszystkich największych syfów.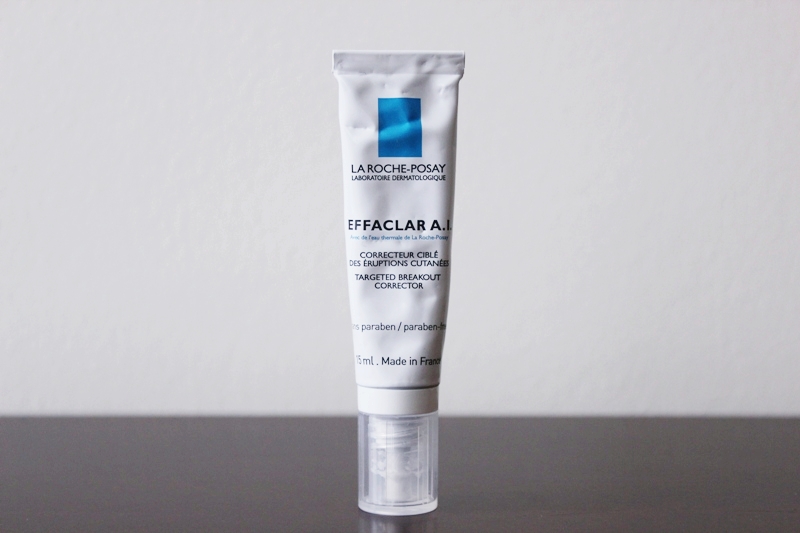 Zajęło mi to trzy dni. Stosowałam preparat punktowo na noc. Używałam na bogato. Niedoskonałości zniknęły, ale skóra mi się wysuszyła. Oczywiście w gratisie zostały też ciemniejsze od koloru skóry ślady.
Po trzech dniach udałam się więc do kosmetyczki na bardzo silny zabieg nawilżający. Jeżeli macie podobne problem z krostkami i wydaje Wam się, że wyschła Wam skóra, to bardzo polecam przejść się do najbliższej kosmetyczki i  zapisać się na maskę nawilżającą. Ona pomoże szybko i na dłużej niż milion kolejnych kupowanych w ciemno kremów.  Ja byłam tutaj, niestety nie pamiętam nazwy zabiegu, bo po prostu poprosiłam o coś silnie nawilżającego. Zaproponowano mi dwa zabiegi, wybrałam ten tańszy.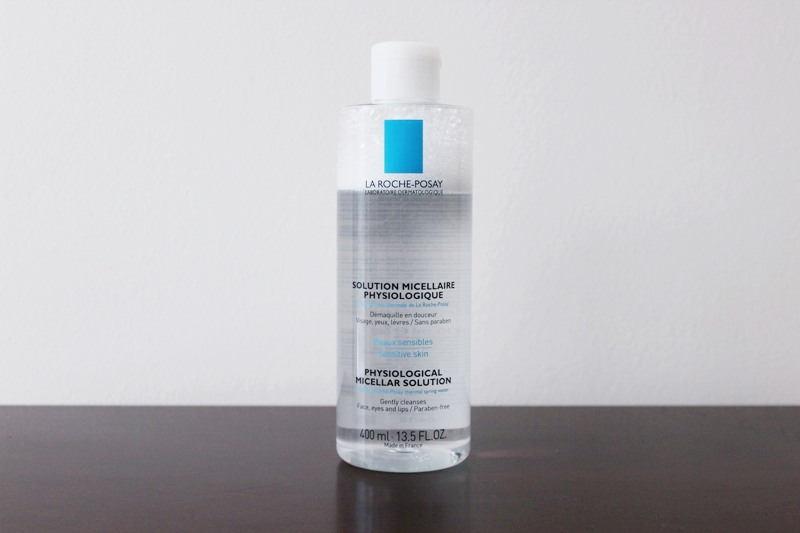 Następnie namówiona przez znajomą pracującą dla La Roche od której dostałam ten płyn zdecydowałam się na mały eksperyment i przestałam zmywać twarz przy użyciu wody. Skóra faktycznie była mniej podrażniona i cały czas w dobrej kondycji, tylko jakoś nie umiem się przestawić na całkowite mycie twarzy bez wody. O ile przez kilka dni jestem w stanie stosować płyn + wodę termalną, o ile prędzej czy później i tak się dorwę do jakiegoś czyścika wymagającego wody, bo trudno się po tylu latach zwykłego mycia przedstawić na to, że można się umyć tylko czymś z butelki ;) Obiecuję sobie drugie podejście.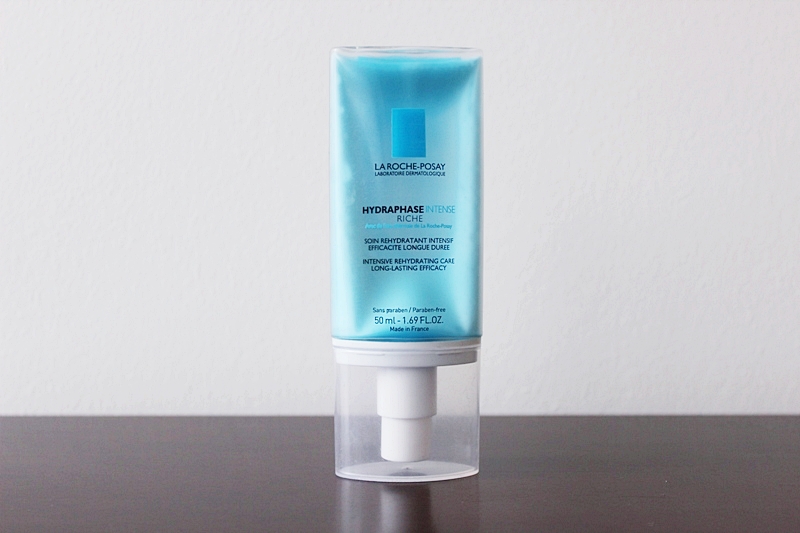 Równocześnie stosowałam ten krem. Do tej pory w przypadku problemów ze skórą decydowałam się najczęściej na krem z wodą termalną od Vichy. Tym razem kupiłam La Roche (której tej notki nie sponsoruje;), bo polecała go w swoim filmiku Karolina Baszak. Krem sprawdził się rewelacyjnie – idealnie podtrzymał nawilżenie po zabiegu. Stosowałam go zarówno na dzień jak i na noc. Muszę do niego wrócić. Poza tym, że bardzo silnie nawilżał, to wchłaniał się ekspresowo, redukował i minimalizował powstawanie nawet najdrobniejszych zaczerwienień oraz  nie ważył się na nim podkład. Dodatkowy plus za opakowanie po którym widać ile produktu zostało. To powinien być standard.
Wnioski są więc proste – na problemy z cerą – nawilżanie!
I szczególnie pozdrowienia dla mojej Sąsiadki, która nigdy tego nie zrozumie ;)
Ostatnio testowałam nowy tusz do rzęs, który okazał się koszmarny i cały się skruszył, pomimo że pomalowałam tylko dolne. W efekcie miałam całe czerwone spojówki. Mówię do Sąsiadki:
-Daj mi coś do zmywania makijażu.
-Nie mam.
-Jak to nie masz?
-Mydłem zmywam.
-Takim zwykłym?
-Tak.
Wiem, że kiedyś wszystkie kobiety się tak myły, ale kiedyś nie było kosmetyków do makijażu. Było mniej zmywania, mieszkało się na wsiach i oddychało czystym powietrzem. A teraz wydaje mi się, że mydło tylko wysusza skórę, a moja teoria jest taka, że syfy (nie mylić z trądzikiem) pojawiają się kiedy skórze brakuje nawilżenia.
ps. a jeśli jest już za późno?
Walka, walką, ale wiecie – na każdego działa coś innego, a przede wszystkim nie wszystko działa w pół dnia (a raczej nic). Co  robiłam kiedy musiałam wyjść i jakoś zakryć krostki? Totalnie polecam wszystkim Camouflage od Art Deco. Tutaj macie link do opisu na wizażu (są też zdjęcia, bo to mało fotogeniczny produkt). Produkt można kupić w Douglasie i jest REWELACYJNY. Najbardziej wydajny ze wszystkich moich kosmetyków, a nałożony punktowo pędzelkiem (można dokładać dużo warstw – długo pozostaje niewidoczny) i przykryty pudrem potrafi ukryć dosłownie wszystko. Nie spotkałam się z lepiej kryjącym korektorem. Uwaga! Jest bardzo ciężki i raczej nie nadaje się do ukrywania cieni pod oczami.
Okay, ode mnie tyle. Mam nadzieję, że komuś się to przyda.
Pytanie do Was – mam dwa pomysły na następną notkę urodową:
1) Trzy kremy, które nie nadają się pod makijaż.
2) Mój dzienny makijaż
3)… albo Wasza propozycja, dajcie znać jeśli coś Was interesuje :)